5 New Year Resolutions to boost your business digitally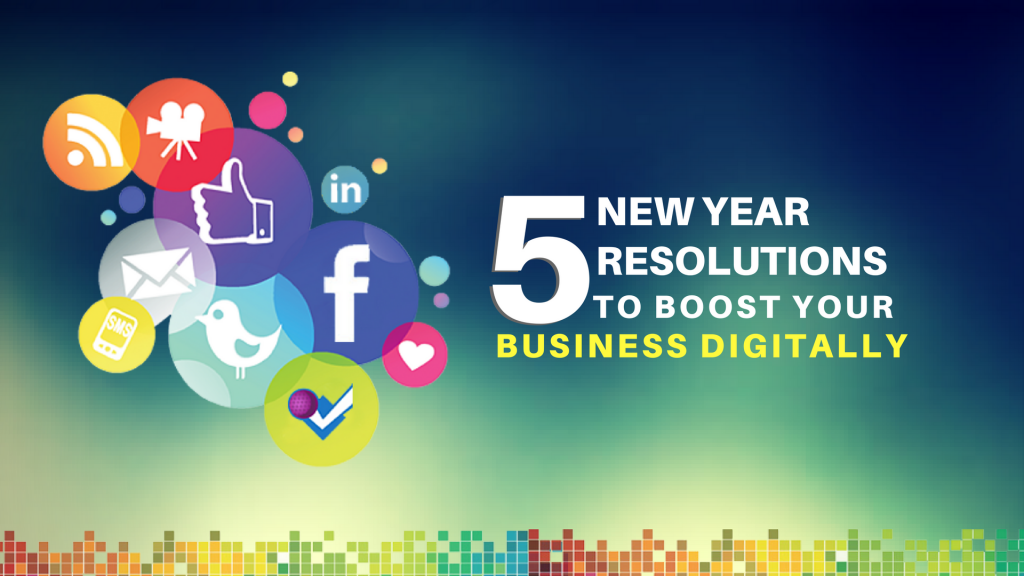 A new year is almost here to mark the beginning of another journey of 365 days. In order to make this year fruitful, you often make resolutions. But these don't have to be confined to personal goals solely, you can tailor them to achieve professional success as well. So, take an initiative this year and uplift your business like never before.
Boosting the business in the realm of the internet is often the most effective way to enhance its presence. Fortunately, there are several online marketing agencies that can help you achieve the desired goals, effectively and efficiently. Here, we present some of the smart resolutions to carry out this year.
1. Build and improve digital presence
In the era of internet, it is inevitable to have an adequate web presence for any successful business. This does not simply mean to have a website. It requires regular maintenance and improvement as well. Making a mobile-friendly website is an additional advantage these days.
2. Start a content marketing campaign
In order to promote your products and services, if often becomes helpful to showcase the perks and features of the same. And the content marketing serves the said purpose. It not only improves the visibility of the business but also increases the footfall of its website and ultimately create a conversion of the target audience.
3. Improvise the social media presence
The website must be the first step towards settling an online presence but walk an extra mile this new year by building a strong presence in the most prevalent social media platforms. These mainly include Facebook, Twitter, Instagram, and G+. By using a graphical post with informative and appropriate hashtags, you can reach the target audience effectively.
4. Build and update reviews
There are several domains for reviews, namely, Amazon, Google, TripAdvisor, Facebook and so on. Irrespective of the domain, having several positive reviews, proves to be the biggest driving force for conversion. Moreover, the Google reviews synchronize with the on-site engine optimization in order to build the online reputation of the brand. Your business can be boosted online through responding to both positive and negative reviews with the correct approach.
5. Make a wise investment towards building an online presence
Since digital presence plays a crucial role, it deserves a decent amount of spending in order to yield desirable, fruitful result. So, instead of trying out the trial and error approach yourself with your business reputation, it is wise to hire professionals instead. Not only they will understand the particular need for your business, but also will make a custom plan for the same.
Irrespective of the current scenario, your business has potential to achieve more. A well crafted, sustainable and feasible goal can be fabricated by a capable online marketing agency. So, achieve each of the milestones for your business in this coming year 2018!