Reasons to go for social media marketing this year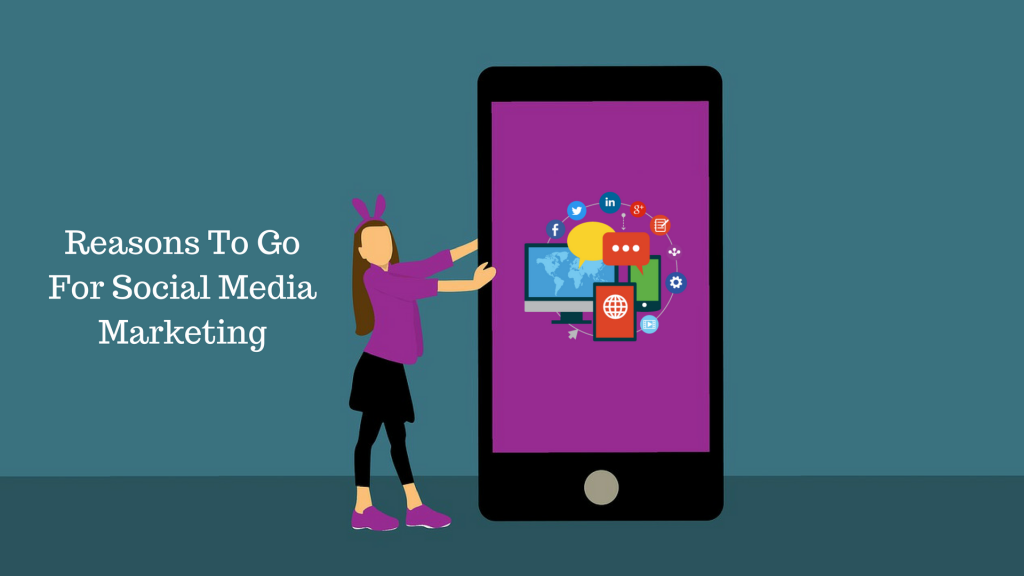 Having an online presence is imperative for any business these days. And while talking about online presence, the domain of social media platform cannot remain discrete. In case you are yet to establish any social media marketing presence for your business till now, make this new year, your excuse to do so.
Let's understand how social media contribute towards building a stronger online presence.
Every business has a target audience while fabricating their respective business plan. Their ability to reach the audience and converting them effectively towards themselves estimate their chances of survival and success. In earlier days, this task was accomplished through traditional means like newspapers, pamphlets, handouts, hoarding etc. These means still exist in the market, but technology has produced an even better way of reaching the public, through their social profile.
Approximately 85 to 90 percent of the target audience is likely to be active on some of the other social media platforms. By being active on these platforms, a business itself can reach out to the audience, without any unnecessary medium in between. To make this process even more productive, few of the advanced social media platforms offer a separate section for businesses. It offers various tools in order to filter and refine the target audience as per age, gender, geography, and interest etc.
In terms of statistics, about 92 percent of the business with social media presence confirmed the importance of the same in their overall business objective. As per recent studies, more than 75 percent business has initiated the primary interface of the social platform, but only 15 to 20 percent of them are getting any significant result due to lack of any proper knowledge regarding the tools and campaigns.
Thus, in a nutshell, the social media promotion is clearly the next big thing. It is a powerful tool that can uplift your business presence and must be utilized while it is still in the trend. It has huge potential, but for those, who can understand its scope clearly and work on a specific campaign to achieve desired results.
You might be under the impression that making an official landing page in the leading social media platform will be sufficient. In reality, it would do little good for your business. It is wise to go to agencies that specialize in social media marketing. Not only they promote your business on social media platform but fabricate a custom-made plan as per the need of your business.