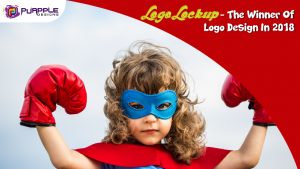 Logo Lockup- The Winner Of Logo Design In 2018
We have made yet another trip around the sun and this elliptical journey was a ride had its ups and downs. We have attained many milestones when it comes to digital marketing and website designing as well, but we have done remarkably when it comes to logo designing,
Just, as usual, we have delivered thousands of customized logo designs designing solution for clients of various nature of the business. We offered every kind of logo designs, comprising wordmark, lettermark, brandmark, illustration, and more types. However, for the year 2018, the winner in this race was clearly the 'logo lockup' types. About 8 in every 10 organization or individual prefers a logo lockup than any other option.
For those who understand very little about logo lockup, it is a combination of brandmark type with either the wordmark or lettermark type. Pizza Hut, Audi, Chanel are some of the few well-known examples of logo lockup. Several businessess and designers regard this as the best professional logo design, as it showcases both the name of the business along with a suitable icon or image.
How do you know, if Logo lockup is the one for your business? Well, let us give you some tips regarding it. Consider the logo lockup option, if
Your Business Is Pretty New.


If you have recently started your business, from scratch or initiating its brand awareness, this logo type is a good start. A logo lockup will help you promote your business more effectively. It spreads your business name and also features what you deal with.

If You Have High Competition In The Market.


If your business is not something that has a monopoly advantage, brand promotion is a crucial factor. As per studies, about 95 % businesses deal with similar or same business, which means they are simply competing over the location, price, special features etc. Having a relevant icon attached with the logo is a wise way of making people notice your business

If Your Business name Is Catchy .


Logo lockup can use any business, big or small. With the right typography, a logo lockup can encapsulate any business name. If its small, its well and good; but it can also feature a clever lettermark for business with lengthy names as well. However, having a catchy name works the best. In case, you have it, don't even consider anything but a logo lockup.
We have delivered numerous logo lockups for businesses of every kind. Did you miss your scope to get a clever logo design for your business, don't waste another precious moment and place your order with us right now!